An advanced trauma training curriculum for the resource limited setting.
90% of trauma deaths occur in low- and middle-income countries.
The mission of Kampala Advanced Trauma Care course is to reduce the mortality and morbidity of trauma by formally training healthcare providers in advanced care.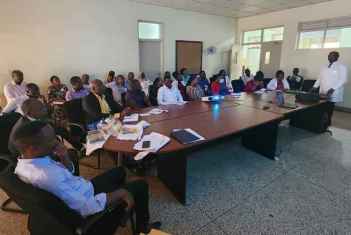 Kampala Advanced Trauma Course was developed in Uganda through collaboration between the collaborators from the Center for Health Equity in Surgery & Anesthesia and faculty at Mulago National Referral Hospital and Makerere University.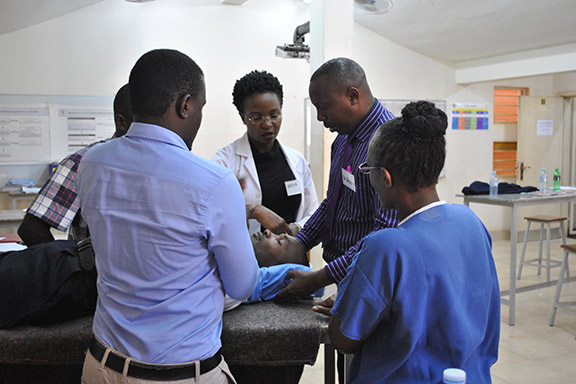 Our advanced course seeks to provide healthcare workers in low and middle income countries with evidence based, contextually appropriate skills training in trauma resuscitation.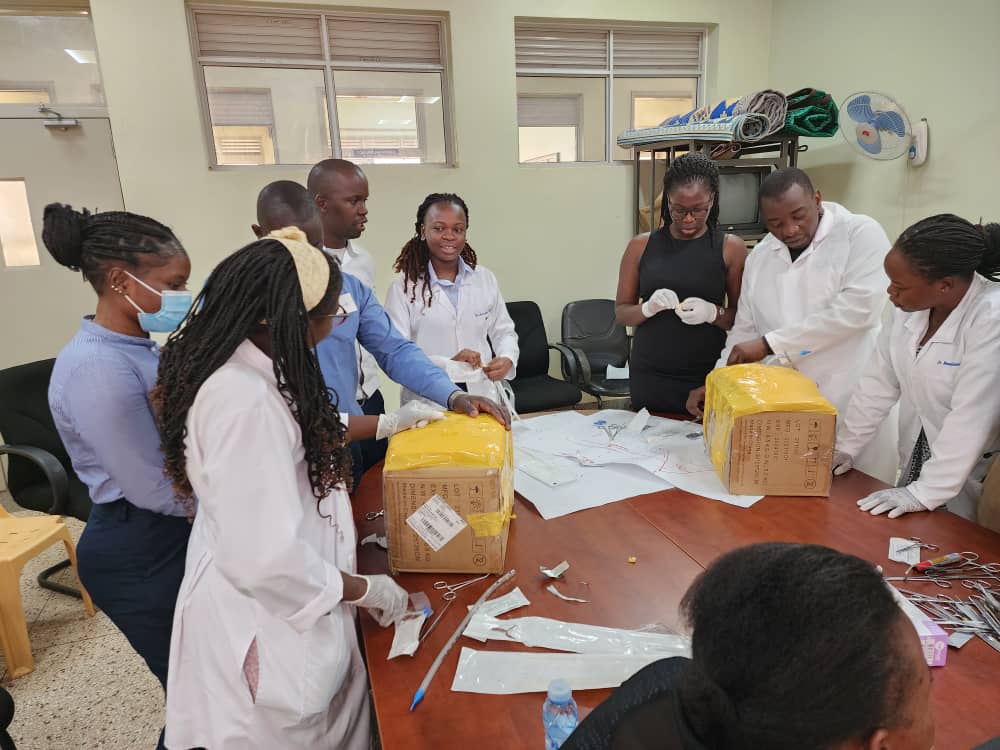 E-mail our trauma course coordinators at [email protected] for more information on how to our team, or apply for advanced trauma training at your home institution. 
"Before KATC it was not rare to find an unconscious patient with their neck positioned in some funny way, or find a very small cannula gauge used on them. It was not surprising to find a neglected wound that bled the whole night… 
After the training our interns knew what to assess for. There is an obvious and great improvement after the training."
Over 1,500 providers trained
Kampala Advanced Trauma Course has trained more than 1,500 healthcare providers across 14 hospitals through collaboration between GPAS senior scholars, CHESA Fellows and Mulago Faculty.
Open source training program
We created open source training materials for advanced trauma care specifically for providers in resource limited settings. This includes freely available lists of critical supplies, instructional videos and trauma protocols.
Contribution to trauma research
KATC course coordinators conducts research helps us understand the barriers to trauma care in resource-limited settings, and how to  improve quality of care at an individual and institutional level. 
Thanks to generous philanthropy, the Kampala Advanced Trauma Course and all of our resources are offered at no cost to providers or institutions.
The work of KATC would not be possible without the generous contributions from our partners. 
Thank you for your continued support.